Smart Moves Home Inspections, LLC
Residential Home Inspections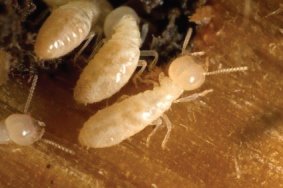 Termites are pale-colored insects  that live in large colonies and feed on wood. Termites resemble ants in their appearance, manner of living, and social organization, but are not closely related. Termites mostly feed on dead plant material, generally in the form of wood.
They can be very destructive to wooden buildings and structures.
Termites prefer to tunnel inside of wood and can cause extensive damage without appearing readily on the wood surface. Mud tubes are typically built to enable movement across a less hospitable surface such as masonry walls or wood that was just not so nice to penetrate.
Experts estimate that termites damage more than 600,000 homes in the United States annually. In fact, termites cause more damage to U.S. homes each tornadoes, hurricanes, wind and hail storms combined.
Unlike weather-related damage, termite damage is not covered by homeowners insurance.
Each year, U.S. residents spend an estimated $5 billion to control termites and repair termite damage. According to the United States Department of Agriculture (USDA), control methods and repairs for
damage caused by Formosan termites – the most destructive species of subterranean termite – account for more than $1 billion of this total.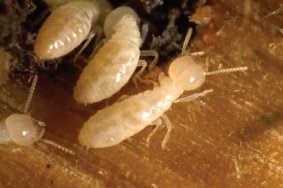 If you don't already have termites, then there are a lot of things you can do to prevent an infestation in the first place. For the most part, home remedies and "natural" ways of dealing with them will ONLY prevent an infestation. If you've already got a colony in or near your home, you're going to have to have an exterminator get rid of it. You can, however, cut down on chemicals and costs by some simple termite prevention techniques. They aren't foolproof, but they will reduce the chance of another infestation. Find out more information on my termite links page
here
.
Brad
Smart Moves Home Inspections, LLC

/